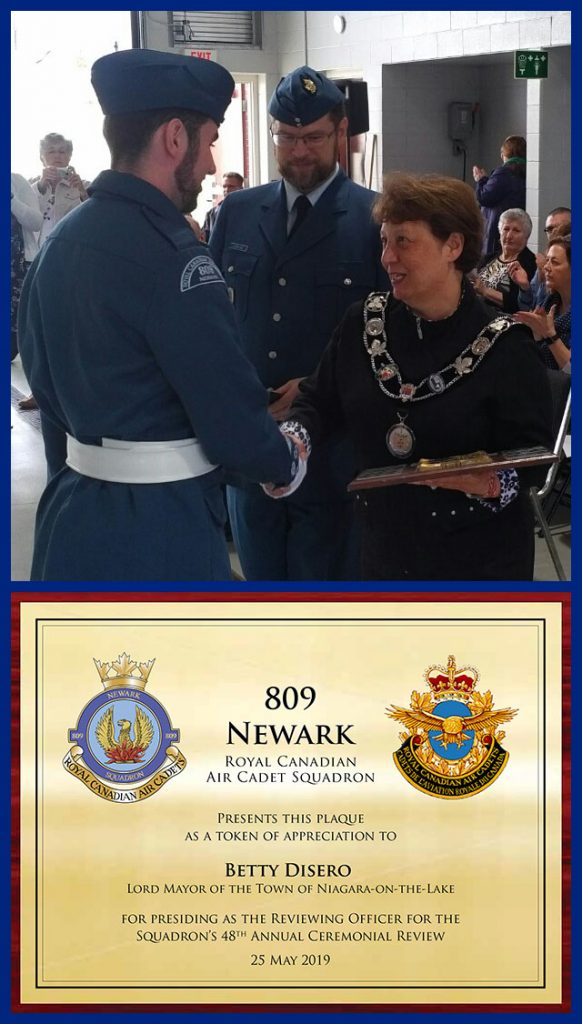 On the 25th of May, family, friends and invited guests gathered to watch the cadets of Niagara-on-the-Lake parade at our 48th Annual Ceremonial Review (ACR). The ACR was presided over by Lord Mayor Betty Disero, our Reviewing Officer for this year. She is pictured here presenting the Captain (Retired) Brian Howard, CD award for the Cadet Squadron Commander to Warrant Officer 1st Class William Couroux.
The squadron was also privileged to host The Honourable Rob Nicholson, MP for the riding of Niagara Falls, who presented the Best First Year Cadet Award to Leading Air Cadet Mitchell Vanderberg.
The squadron extends its thanks to both of you and to all of our staff, sponsors, family and friends for making the day a special one for our cadets.
Jody Lemoine
Captain
Commanding Officer
809 Newark RCACS
Immortal!