Sunday's trip up the Niagara River on a jet boat was a blast!
It all started with a safety briefing and a walk from the Whirlpool Jet Boat Tours office to their dock at the end of the street.
Once we arrived, we put on our Sunday best and had a group picture taken. The appropriate subtitle here would be: they were never seen (dry) again. Well, at least not for the rest of the day.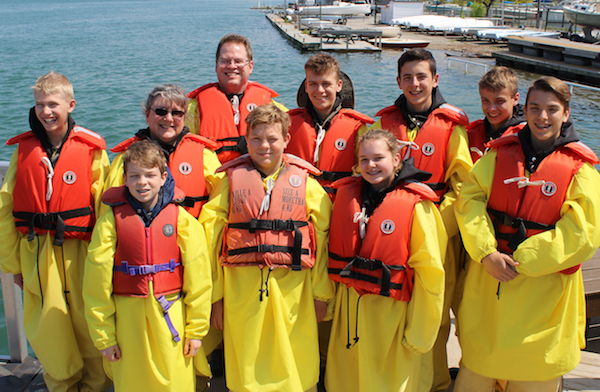 There weren't a lot of good opportunities to see faces once we got out onto the water, but if you're really lucky, you may be able to pick out one or two through the spray. We're the last two rows in the last picture.
Everyone who came out had a great time!
Special thanks go out to CI Ruttan for coming out and sharing the trip with us. The squadron won't be the same without you in September.