When:
2016/09/28 @ 18:30 – 20:00
2016-09-28T18:30:00-04:00
2016-09-28T20:00:00-04:00
Where:
Sqn LHQ
1665 Four Mile Creek Rd
Niagara-on-the-Lake, ON L0S 1J0
Canada

Contact:
Capt Palumbo
905-468-7584
PARENTS: Join us for our first parent briefing on Wed 28 Sep to learn more about our cadet training year and what's in store for your cadet this year. 630pm in Classroom #1.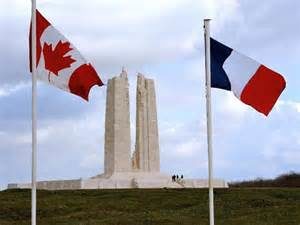 VIMY 2017 – are you interested in going to France to commemorate the 100th Anniversary of the Battle of Vimy Ridge? 809 Newark Squadron has been pre-approved to travel to England & France for a week in October 2017. Come out to hear about what the itinerary, cost and expectations are if your cadet wants to attend. Presentation begins immediately following parent briefing.
**NOTE: This is an optional trip, and all costs will be covered by the individual cadets & staff.