Date
9 October 2022
RO Number
2022/23-06
CO's Message
Good evening 809 Squadron.
Welcome to week 6. This week marks this year's first CO's parade. Make sure your blue's are ready to go and your boots are shined. Also, we're having a BBQ during the opening and 1st periods. Parent's briefing & parade practice during 2nd period and the actual parade during 3rd period. This is a great time to introduce new recruits to the program, so please bring friends that you thing will enjoy being a part of the squadron. Remember, bring your tunic and tie in on a hanger.
Thanksgiving Monday – No cadet activities. Enjoy the holiday with your families.
809 Officer and Senior Cadet Staff Positions
Commanding Officer (CO): Lt Couroux
Deputy Commanding Office (DCO): Lt Russell
Training Officer (TrgO): Lt Nicolescu
Administration Officer (AdminO): Capt Lemoine
Supply Officer (SupO): CI Dau
Squadron Warrant Officer: WO2 Abt
Squadron Deputy Warrant Officer/Training NCO: FSgt Forsyth
Flight Commander/Admin NCO: FSgt Vidal
Flight Commander/Supply NCO: FSgt Dau
Cadet Correspondent: FSgt Couroux
COVID-19 Rules
COVID-19 rules have changed slightly for this training year. Masks are no longer mandatory, except under certain circumstances, such as travelling in military transport or when entering an establishment that requires masks to be worn. If you feel comfortable wearing a mask, and would like to continue, you are permitted to do so.
It's no longer a requirement for you to fill out and post a declaration. The link for this will no longer be provided.
Social distancing will still be practiced as much as possible. Also, it's encouraged that we do as much training as possible outside.
We're still committed to making cadets a safe and fun experience. If you have any questions on this, please consult a staff member.
If you feel sick, do the responsible thing. Stay home.
Administration
Cadet365
Again, not everyone has their Cadet365 account up and running. Those of you that don't please see Capt Lemoine this Wednesday evening.
Supply
Supply is open for exchanges and new issue during the evening. Make sure you see CI Dau to set up an appointment
Training
Regular Training
Where: Squadron HQ
When: 12 October 2022
Who: All Cadets and Staff
Dress: Cadets – C1A, CAF 1A, CIs/CVs – Collared Shirt, Tie, and Dress Pants
Duty Officer: Lt Couroux
Duty NCO: TBD
Training Night Schedule
| Begins | Ends | Period |
| --- | --- | --- |
| 1815 | 1830 | Building Open, Parade Square Set-Up |
| 1830 | 1845 | Uniform Inspection / Opening Parade |
| 1845 | 1920 | Period 1 |
| 1925 | 2000 | Period 2 |
| 2000 | 2015 | Break |
| 2015 | 2050 | Period 3 |
| 2050 | 2100 | Clean-Up Training Areas / Parade Square |
| 2100 | 2115 | Closing Parade |
| 2115 | 2130 | Building Closed |
Class Schedule
Period 1
1845-1920
Period 2
1925-2000
Period 3
2015-2050
All Levels
PO/EO
O/F-1
O/F-1
O/F-1
Description
BBQ and Mixer
CO's Parade
CO's Parade
Instructor
Note: Off-duty instructors are to report to their secondary duties:
Training NCO: FSgt Forsyth
Administration NCO: FSgt Vidal
Supply NCO: FSgt Dau
Cadet Correspondent: FSgt Couroux
Announcements
1. Ground School
Where: TBD

When: TBD (Deadline for Applications is 15 October 2022)
Who: All interested cadets who are eligible to apply for GPTC or PPTC in Summer 2023
Dress: TBD
OIC: TBD
Anyone interested in applying for GPTC or PPTC MUST take part in 45 hours of Online Ground School and write the qualifying exam by the deadline of 15 January 2023, or they will not be considered for the course. Before your application can be submitted, you must have your Cadet365 account set up. If you're interested, please see Capt Lemoine to enter your application into FORTRESS. The deadline for applications is 15 October 2022.
More details to follow.
2. Cadet Co-op (High School Credit Program)
The Training Year Cadet Co-op is starting back up once again in partnership between UCDSB (Upper Canada District School Board) and RCSU Central. 

To be eligible a cadet must:
Attend High School in Ontario
Reside in Ontario
Be a current cadet
There is a misconception that has come up over the years:
Cadets must be a student from UCDSB – Incorrect
The program is a ministry of education program, coordinated on behalf of the ministry through UCDSB. As long as the cadet is a student of any school board in Ontario (French, English, Public, Catholic, or even Private) they are eligible as the credit is linked to their OEN (Ontario Education Number)
Cadets can earn up to four (4) credits through the training year version of cadet co-op. It takes 90 hours of cadet activities (training, team practices, uniform prep, lesson prep, &c) to earn a credit, as well as completion of the pre-placement assignments, tracking their hours on a log sheet, and participating in your ACR. Why not earn some high school credits for what they are already doing?!
If you're interested, please see Capt Lemoine for more information, including the application and a FAQ sheet.
3. Thursdays, beginning October 13 – 126/809 RCACS Mixed Drill Team
809 Squadron is teaming up with 126 Flying Lancers in Niagara Falls to form a mixed unit drill team.  This is a fantastic way for you to meet other cadets and to improve your drill.   If you're interested, There is a sign up sheet on our website. Please sign up by Wednesday, October 12 so a nominal roll of participants can be sent to the CO of 126 Squadron.
Here's the info:
When: Every Thursday (Starting October 13) 1830hrs – 2030hrs
Where: River View Public School, 3300 Cattell Dr, Niagara Falls
Dress: Appropriate Civilian Attire. Bring boots and wedge.
You will need to make your own way to practice as there is no transportation being provided. Regular attendance rules apply, so f you sign up, you will be expected to participate.   Sign in as if you're attending the squadron, however, instead of the location being 809, you'll indicate "Drill Team".  If you sign up and cannot attend a practice, we expect you to notify 809 by email.
Summary
All attendees must check-in for all in-person activities using the Registration for In-Person Events form.
In-Person Activity Check-In Form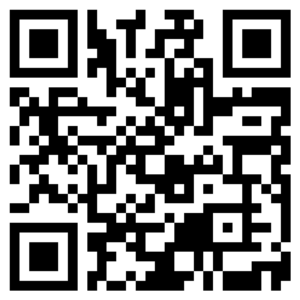 This Week's Activities
Date
Day
Activity
Location
Dress
OIC
10 October 2022
Monday
Thanksgiving
No Training
12 October 2022
Wednesday
CO's Parade
Squadron HQ
Cadets C1A, CAF 1A, CI/CV Collared Shirt, tie, dress pants
Lt Couroux
Upcoming Activities
| Date | Day | Activity | Location | Dress | OIC |
| --- | --- | --- | --- | --- | --- |
| 17 October 2022 | Monday | Optional Training | Squadron HQ | Suitable Civilian Clothes | Capt Lemoine |
| 19 October 2022 | Wednesday | Parade Night | Squadron HQ | Cadets C5, CAF 5, CI/CV Golf Shirt and Kakhis or FTU | Lt Russell |
| 24 October 2022 | Monday | Optional Training | Squadron HQ | Suitable Civilian Attire | CI Dau |
| 26 October 2022 | Wednesday | Parade Night | Squadron HQ | Cadets C5, CAF 5, CI/CV Golf Shirt and Kakhis or FTU | Lt Nicolescu |
D Couroux
Lieutenant
Commanding Officer
809 Newark RCACS
Immortal!