809 Squadron's 9th Annual Mess Dinner has closed out our training for the calendar year. Thanks to our guests, cadets, sponsorship committee, and staff for making it a spectacular one. Special thanks go out to CIs Thiffault and Ruttan. Without both of you, it wouldn't have come together as memorably as it did.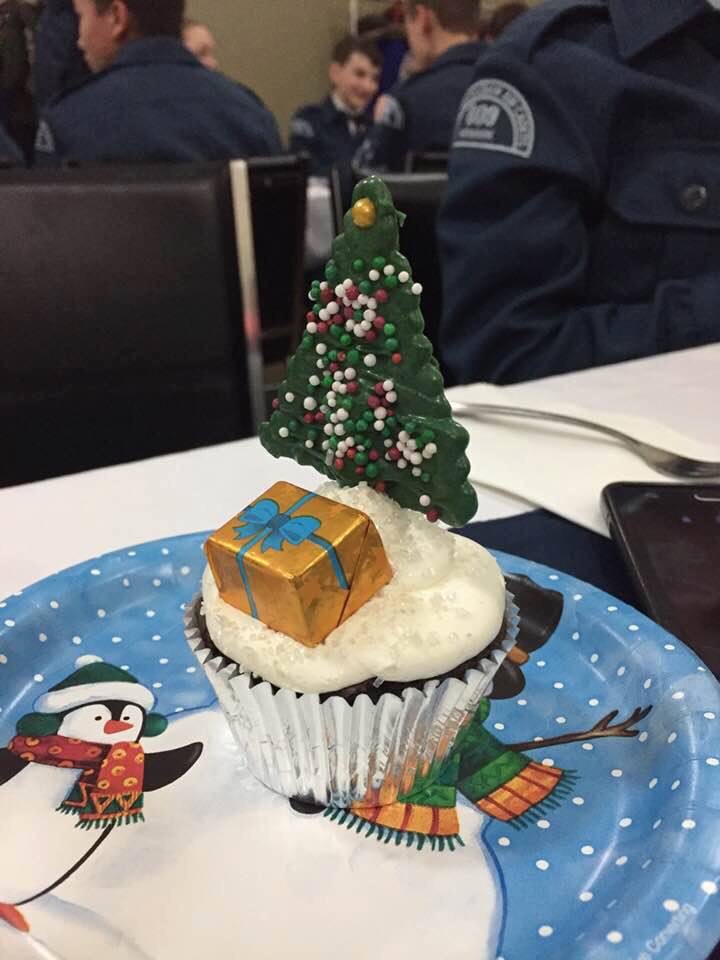 To 809's entire family, we wish you a Merry Christmas, a Happy New Year, and the brightest of blessings this season. We're all looking forward to getting together again in the new year when we resume training on the 8th of January.
Oh, before I forget, thank you, Mrs. Lett, for providing the photo of this year's •amazing• dessert creation by CI Thiffault.