Our Squadron has been selected to help lead the parade in NOTL for our Nation's 150th birthday. We will be providing 5-6 cadets for the Flag Party.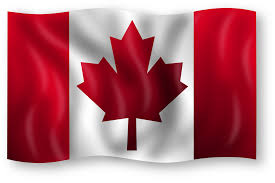 The following cadets have signed up:
We have room for TWO (2) more cadets – WE NEED YOU OUT, COME IF YOU CAN!
Dress:  Given forecast states 25C (feels like 34C) with less than 1mm of rain, DRESS HAS CHANGED TO SHORT ORDER (

No tunic

– blue dress shirt, pants, boots, wedge, rank slip-ons, name tag, ribbons (for those with cadet service medals).
Details are as follows:
215pm – Meet at Willow (Cake shop corner of Mary & Mississauga Sts)
245pm – Parade forms up on Simcoe st at Queen
250pm – Cake arrives
300pm – Parade begins
320pm – parade arrives at King & Queen sts
Fife & Drum corps Flag Party & Cake proceed along path into Simcoe Park, Politicians follow cake, cars turn left onto King st
330pm – Cake arrives at Bandshell – Cadets welcome to have a slice!
Our flag party will provide the FLAGS: Canadian, Ontario, 809 Banner, + all frogs, gloves and belts required. Remainder of Flags to be provided by Canada 150 Committee. Capt Lemoine will bring all of our supplies to parade meeting point at Willow at 215pm on Jul 1st.