Congratulations to WOI Chikombero for earning a FSgt position in Charlie Company for Basic Marksmanship Course, and to WOII Lavoie for earning a Sgt position in Delta Company for Air Rifle Marksmanship Instructor course at Connaught Summer Training Centre.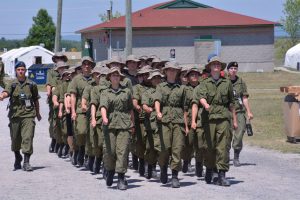 Well done and we wish them a fantastic summer! (Borden Staff Cadet selection takes place this week – we'll post it once we find out about FSgt Carbone)
To catch a glimpse of the Connaught graduation parade:
https://www.facebook.com/CNACSTC.CNIECAC/videos/849757228491039/
(Thanks to Capt Lemoine for sending over the link).