Without further ado, Capt Palumbo is happy to announce the 2017 Zone 6/7 Range Team Competitors for 809. Congratulations!
Seniors: (ages 15 & over)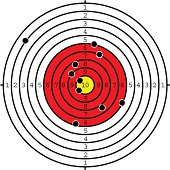 FSgt Lett
FSgt Zalepa
Sgt Couroux
Juniors: (under age 15)
Spare:
All team members are expected to attend the RANGE TEAM PRACTICES on Monday nights from 8-9pm – 20 & 27 March – as well as a Range Team practice on Sat 25 March 2017 – TO BE CONFIRMED. The actual competition is on Sunday, 2 April in St. Catharines from 8am to 4pm.
HOODIES: required wear for the team – SSC has covered 50% of the cost. $25 per cadet owing. (Same as last year – if you already have one, a new one is not required) Please bring $$ in before competition.
Thank you to all cadets who tried out for the team.